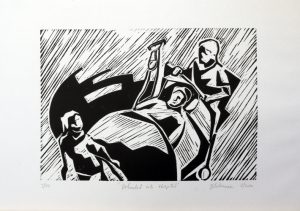 Do you have a hospital experience – perhaps as a patient, visiting a relative, or serving as a member of hospital staff?
If so, I would love to hear from you!
I am looking for people with a range of UK hospital experiences who are happy to contribute a paragraph or two on the topic of 'hospital care'. Please click below for more details:
I would like to display some of the texts I receive in an online exhibition, alongside the hospital artwork I have developed this year.
All published contributors will receive a set of my urban scenes postcards as a thank you.
I look forward to hearing from you!
Thank you :-)