Download an invitation to my Swindon Open Studios weekend!
Saturday 3 |  Sunday 4 | Saturday 10 September 2016
Visit the studio

Swindon is home to a thriving community of painters, photographers, sculptors, ceramicists and more. Why not come and visit some of us in our own studios?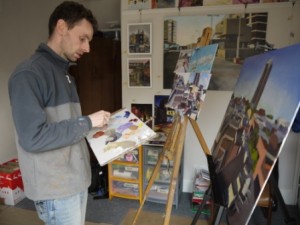 My studio will be open:
11.00 am – 5.00 pm on the three dates above.
54 Omdurman Street SN2 1HA
Tel: 07910 116646
A warm welcome to all.
---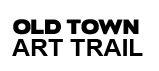 Wednesday 10 August – Wednesday 14 September 2016
Visit exhibitions and window displays in Swindon Old Town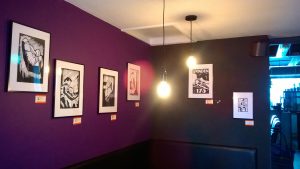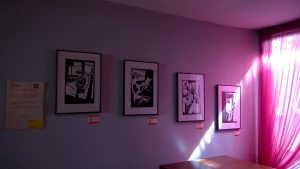 Exhibition in 1801 Cocktails and Coffee
An exhibition of lino prints from my 'art of commuting' series (see above).
96 Victoria Road, SN1 3BD
Tel: 01793 488610

Window display in Francis George Solicitor-Advocate
16a High Street, SN1 3EP
Tel: 01793 434473